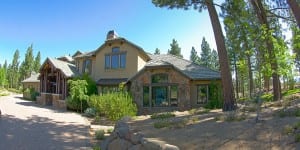 Reno Master Planned Community
A 1,600 acre development, St. James's Village is a Reno master planned community that offers one-acre custom homesites with stunning mountain, valley and lake views in a private, forested gated community. It's this low density planning that allows us to preserve the quality and integrity of our neighborhoods, while creating a rarefied atmosphere of elegant country living.
Quality Reno Custom Home Neighborhoods
It is a place of quality Reno custom homes, fully improved, one-acre minimum homesites in gated communities that have underground utilities and a homeowner's association to help ensure your investment. At St. James's Village, we understand what it means for you to build your family's dream home. That's why we'll be here for you throughout the entire process of creating your Reno custom home.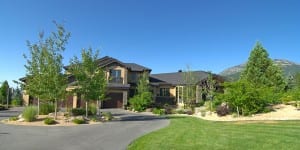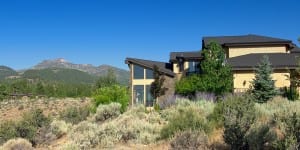 Conveniently Located Reno Custom Homes
Though St. James's Village is surrounded by an abundance of outdoor activity with 800 acres set aside for recreational use, it is still conveniently located close to the Reno-Tahoe International Airport. Isn't it time you discovered the Reno lifestyle with natural beauty and tranquility? A life that is already waiting for you at St. James's Village.
Coming Home
In this Reno-Lake Tahoe gated community, coming home will take on a new meaning. Neighbors here actually know one another. Your Reno custom home will always be the place where family and friends want to gather in this master planned community.