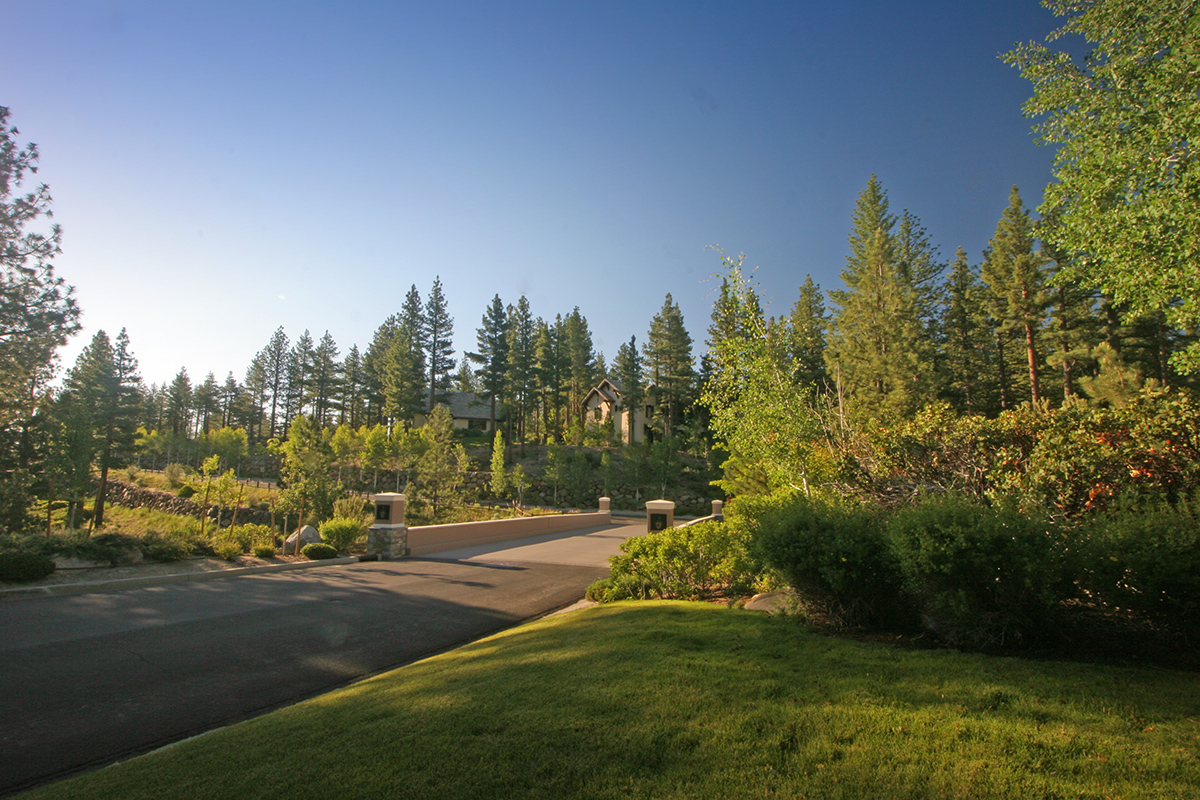 When the time comes to buy a home for your family, you have two basic choices. You can buy a ready-to-go home or you can have one built just for you. While it can be tempting to buy a home that is ready to move into the moment you close on the sale, there are many benefits to building a luxury custom home that you can personalize to your desires.
Choosing Your Own Lot in a Reno-Lake Tahoe Gated Community
One of the biggest benefits to building a custom home at St. James Village, is that you get to decide which lot it will be built on and how big the lot will be.  This means you have the option to choose a large lot where your family will have plenty of room to spread out, enjoy and admire the serenity. Or, you can build on a smaller lot that is easier to care for. More importantly, you can choose where your lot will be located within St. Jame's Village. You also will be able to to enjoy the privacy that comes with living in a gated community. There is not one bad lot on our property, as each one comes with stunning views and plenty of privacy.
Enjoy a Custom Home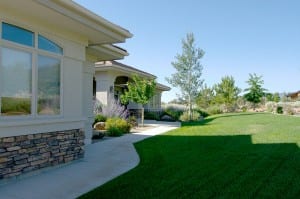 Another major benefit to building a modern design or luxury custom home is the ability to have your home built to meet your needs, wants, and desires. This includes the basics such as number of stories, bedrooms, and bathrooms. It also includes being able to choose how your house is to be oriented with the sun for improved energy efficiency. Choose state of the art appliances, open floor plans, wiring that covers the latest technology, special needs accommodations, where your master bedroom and bathroom are located, whether or not to have an oversized garage and more.
From the color of the roof to the color of the interior walls, when you build a custom home, you get to decide every detail of your new home. Best of all, you get to be the first one to have ever lived in it. Go one step further with a modern design and add the latest in solar energy and energy-saving technologies. These can minimize your carbon footprint and help keep your utility bills under control.
If you have already been house shopping, you have probably already come to the conclusion that it is virtually impossible to find an existing house that has all of the features you want in your home. You may get the big kitchen, but lose out on a bedroom. Or you get the pool, with a view straight into your neighbors bedroom. Why should you have to settle for less than you want, especially when you are the one making the major financial investment?
Have the kitchen built to suit your cooking style, your family's tastes and needs. Add custom cabinets, faucets, light fixtures- simply build it your way! Remember, you are the one in the driver's seat. It is up to you to take advantage of the benefits of building a custom home.
Maximum Return on Your Investment
One of the main benefits to building a custom home is the chance to maximize the return on your investment. You can even spend less on a custom home than you might a production home. How is this possible? You only pay for the square footage you need rather than buying a home with extra space you don't want or need. You also have the option to go energy efficient and take advantage of several tax breaks the government offers.
If you are interested in building a Reno-Lake Tahoe custom home in the gated community of St. James Village, contact us at 775-846-8585. Let us schedule an appointment for you to come out and see our many beautiful homesites and talk to our agents about building the home of your dreams.