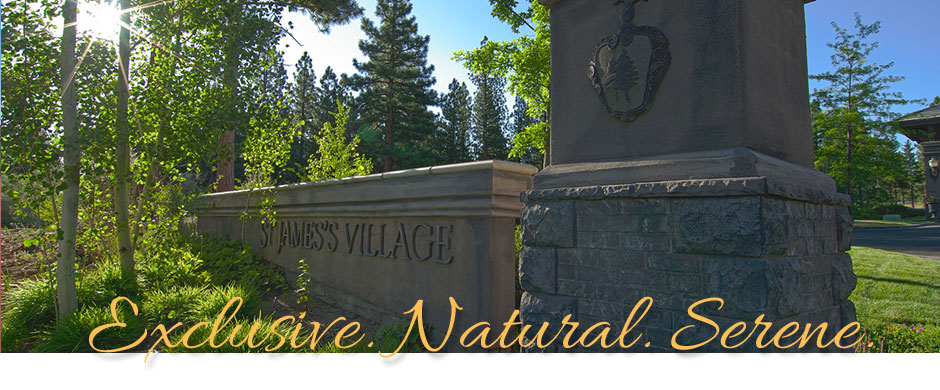 We are in love with our gated community of new homes that lies between the Reno and Lake Tahoe areas and we believe you should love it as much as we do. If you are looking for a new community to be a part of, St James Village might be the perfect fit! There are many benefits of St James Village for anyone to fall in love with. Below are just a few reasons why St James Village should be in your consideration.
A Gated Community in Reno & Lake Tahoe
If you want to feel safer you're in luck. St James is a Reno-Lake Tahoe gated community. We have security to make sure the premise stays secure and we only let in approved guests. With this security comes HOAs which have rules and regulations. These are to ensure a higher standard is kept compared to other communities. Meaning more of the homes will look aesthetically pleasing in their surroundings. This also means there will be a safer environment due to these regulations.
A St. James's Lifestyle
As said in other blogs and throughout our website, we are very proud of our lifestyle. Our lifestyle is just one of the many benefits of owning one of our Reno custom homes in St James Village. We have many activities surrounding our community for every kind of person. We are near Lake Tahoe which means you can take day trips to enjoy a beautiful day by the lake. Secondly, there are many hiking trails and golf courses near our community. Another great aspect of the St James Village Lifestyle is also the surrounding areas. You aren't far from Carson city or Downtown Reno. Leaving you with many activities to participate in.
Build It Yourself – Custom Homes
If having a gated community and a great lifestyle isn't enough for you, maybe our homes will intrigue you more. You are not only paying for safety but also your comfortability. This is unique because you are able to choose a lot and build a custom home! With this approach, our residents have been able to create Reno custom homes they know they'll always enjoy and love. Use the products you want while getting a design that perfectly fits you and your family.
Nature Infused Grounds
Throughout our Reno-Lake Tahoe gated community, you will notice a nature-infused concept. This is because we love the earth and mother nature's beauty. We wanted to make a surrounding area as beautiful as your custom homes. This gives the neighborhood an exclusive and private feel even though you have neighbors. We also hire workers to maintain the grounds, ensuring there is a certain standard being upheld. This adds a different feeling to the area, making it a more peaceful and serene setting. This is just another benefit of St James Village.
Explore Our Reno Custom Homes & Lifestyle
Adding all of these benefits together is what makes this community of custom homes so special compared to to other gated communities in the Reno area. We are proud of our tenants and the beautiful area surrounding these Reno custom homes. Check us out today or give us a call to get more information today!