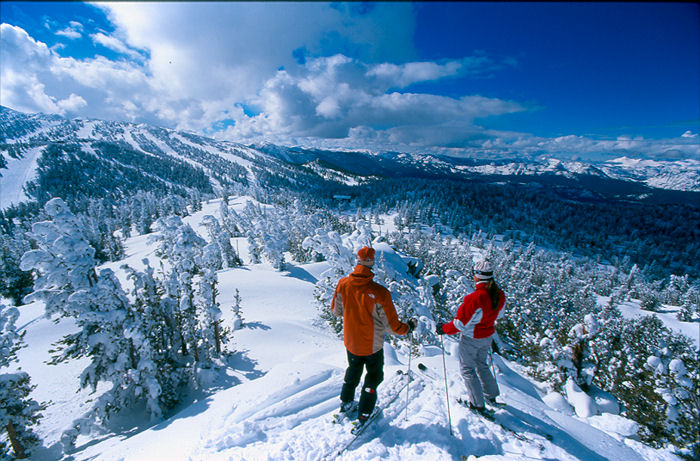 St. Jame's Village is the perfect master planned community hub for winter activities and fun events throughout Reno and Tahoe. With activities for the whole family, winter in Reno and Tahoe is one of the best seasons of the year. So tug on those gloves, wrap up your scarves and get out this winter!
From our master planned community, you can strap on some ice skates and visit an ice rink, hit the slopes with skis and snowboard, or check out a great holiday performance or show. Located at the foothills of Mt. Rose, our Reno gated community is just a drive away from the shopping centers of the city, and the outdoor adventures of Tahoe.
View Our Master Planned Community
Lake Tahoe and Reno Activities 
With access to a dozen different slopes, Tahoe provides fun for all ages. St. James Village is less than two hours away from the top ski resorts in Tahoe. If you like a challenge, strap on your skis or snowboard and kick up some powder. There are slopes for all levels, from beginner to advanced. Or, bring the family out for a fun tubing adventure down the slopes.
Fireworks Show
There is no better area to see fireworks crackle and pop in the crisp night ai than in Northern Nevada. The Reno and Tahoe area truly is the perfect place to enjoy New Year's Eve for the whole family. There's nothing better than counting down the minutes until the New Year, and then seeing fireworks light up the sky as it strikes midnight. Reno offers plenty of spots to watch the show, such as off the roofs of downtown Reno or over the waters of Lake Tahoe.
The Nugget, Grand Sierra and Pioneer Center offer a host of winter performances to keep you warm and delighted. See a winter traditional favorite, The Nutcracker, or make your own traditions with a roaring comedy show, circus performance or musical. Check out Reno events here.
Live the St. James's Lifestyle in our Master Planned Gated Community
A hop away from Reno, Tahoe and Virginia City,  St. James holds access to dozens of fun winter activities. Then, when the day is done, come back home to our secure, gated master planned community and cozy up to the fireplace.
If you would like to learn more about our community at St. James Village, contact us at 775-846-8585. We are one of the top gated communities in the Reno-Tahoe areas. Let us schedule an appointment for you to come out and see our many beautiful homesites. Or, talk to our agents about building the home of your dreams!